Thank you, your message has been sent successfully.
Partner of choice in the development of chemical solutions internationally
Actualité Alimentaire • 1 May 2021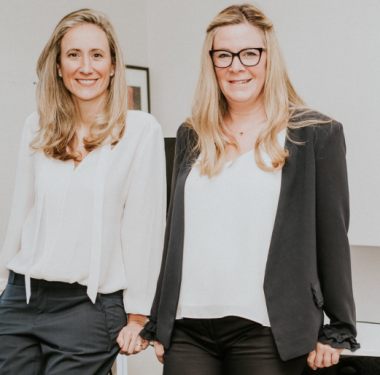 What is the secret to your success in the industry?
Sophie Constant, President: "We have never focused on growing the agri-food sector and yet it has continued to grow steadily over the decades and, even more so, in recent years. We therefore paid particular attention to it… but where did this success come from? One of the first things we realized is that when a customer chooses us, they tend to stay with us. The reason behind this loyalty is the support we give them. Whether it is our technical service available 24/7, our training programs or our internal audits on site, our customers always feel well supported. When you combine that with quality products and equipment and reliable, short delivery times, Constant 'ticks all the boxes' for its customers. "
Katrine Constant, Vice-President: "I think a big part of our success relies on our people. Together with the division manager, we have built a team of people with experience in quality control, microbiology, food safety auditing, cleaning and sanitation. These people have a good understanding of the pressures the food industry faces and work hand-in-hand with the staff responsible for quality control and cleaning to ensure businesses have the tools and resources they need to respond. to the highest food safety standards. "
Constant is much more present in the media recently. Is there a specific reason?
Sophie Constant, President: "Investing in marketing is new for Constant. Our sales have grown through word of mouth with food safety companies and customers who enjoy using our products and services. We have a winning formula and we decided it was time for the industry to get to know us better. There isn't much to choose from in our field and businesses can find that frustrating. We want them to know that there is another option ... a better option! "
Constant, winner of the Financial Times.
Financial Times • 8 May 2023
Globe and Mail fourth-annual ranking of Canada's Top Growing Companies.
The Globe and Mail • 23 September 2022
GMP certification
Good news • 20 September 2022
Let our Experts Solve Your Problems.
For more information on our products and services, please contact us.
Tell me more
Please check your email for the reset link
You are already logged in