Thank you, your message has been sent successfully.
Constant : Doing Useful Work
Paper Advance Article • 20 April 2021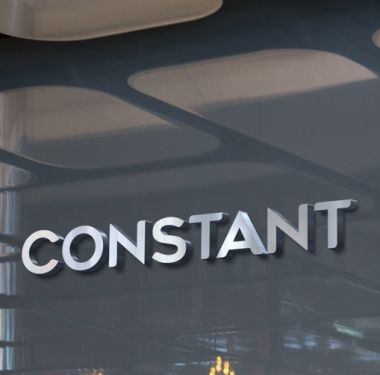 For nearly 40 years, Constant, a Montreal-based SME, has been a niche partner for the paper industry. Jim Constant, founder, wanted from the beginning to create a company to meet the specific needs of his customers by offering not only chemical products, but chemical solutions. Today, the entire Constant team is taking up the corporate challenge of advancing meaningful work in this field.
Constant maintains a presence in four main sectors: cellulosic and other industrial, water treatment, food and agriculture. Specializing in the adapted formulation of chemical solutions, the company benefits from progressive and organic growth. Its eco-responsible approach is based on agility and speed of execution.
Pulp and paper
Among the solutions the company offers to the paper industry, the D-SOLV II technology represents a new generation of agent designed to contribute to pulping activities. Patent pending, D-SOLV II has been proven effective according to external research institutes and kraft pulp producers of softwood and hardwoods.
A U.S. SC paper mill demonstrated that the introduction of D-SOLV II was easily accomplished, without any adverse impacts on mill operations. Further, the technology created a significant reduction in the extractable portion (-50% and more), as well as a demonstrable reduction in the reject portion (-40% and more). A production gain between 1.8% and more than 6.5% was recorded, (depending on the grade). Finally, a significant reduction in production costs, including savings on the addition of chemical additives (baking liquor, deposition control and foam control), was achieved.
Other technologies available for pulp and paper include Calinhib, an inhibiting agent; Bio-D-Foam and Arion, defoamers; Consperse, a contaminant control program; Enzy Starch, an enzyme solution; Alkakleen, a multi-purpose cleaner and polymer solutions (Flomax, Polyflo, Floc Aid, etc.). Mindful that its paper customers are always on the move, Constant is ready to meet any challenge to develop new technology to meet their specific needs.
A few people from the Constant management team.
Strong messages
As an SME with a culture premised on partnerships and proximity, Constant America represents a trusted solution in its field by relying on creative and innovative minds. By focusing first and foremost on niche partnerships, "we want to our chemistry to support a high-performance, safe, green and sustainable paper industry. We have been manufacturing our chemical products based on exclusive formulas developed directly in our research and development laboratories for more than 40 years," explained Vincent Roy, Corporate Account Director at Constant.

Vincent Roy, Corporate accounts director
Constant offers simple yet highly competitive infrastructure, and a sustainable yet adaptable partnership model. The company devotes a large part of its budget to research and development to focus on optimal solutions and high quality service.
"Our strengths at Constant are based on our adapted technologies; safety and sanitation; transparency, honesty and proximity for a climate of trust; listening, openness and confidentiality; good business relationships with a good network of partners; our years of experience in our industries; and the fact that we serve our customers with expertise in each of their sectors," added Roy.
Constant is celebrating its 40th anniversary with a makeover, and will unveil new colors and a revamped website.
COVID-19
The Covid-19 pandemic and the unprecedented crisis it wrought certainly created difficult situations from a management perspective, but also generated opportunities.
"The health crisis linked to the Coronavirus compelled us to review our way of doing things in terms of sanitation and disinfection, both at the human and environmental level. The imposition of new sanitary measures has been beneficial for Constant, as it has forced us to surpass ourselves, both in the creation of new products and services more adapted to the needs of our customers," noted Sophie Constant, CEO of Constant.
"Although the arrival of Covid-19 was marked by the emergence of new companies manufacturing disinfectant products, it is Constant's expertise, service and product quality that will continued to be recognized as a guarantee of quality by all industry players," emphasized Sophie Constant.
Community involvement
As a community-minded organization, Constant America wanted to do its part during Covid-19 by donating disinfectant products to community organizations, namely the Old Brewery Mission at Doris and the Marie-Vincent Foundation, organizations that Constant will continue to support in the future.
"Corporate social responsibility is an essential part of Constant culture, which emphasizes community involvement and environmental sustainability," conclude Sophie Constant.
Constant offers an effective solution that makes all the difference
Maître Papetier • 18 July 2020
Let our Experts Solve Your Problems.
For more information on our products and services, please contact us.
Tell me more
Please check your email for the reset link
You are already logged in